WellBrain for Providers
Objectively assess patient's behavioral status in real time
Customized panels including psych clearance and Global BHI
Expedite prior AUTH requirements including psych clearance hurdles within 3-5 days
Reduction in ER visits & Opiates, while alleviating psychological symptoms
Multiple, validated clinical treatment modalities
Seamless EHR integration
Multiple revenue generation streams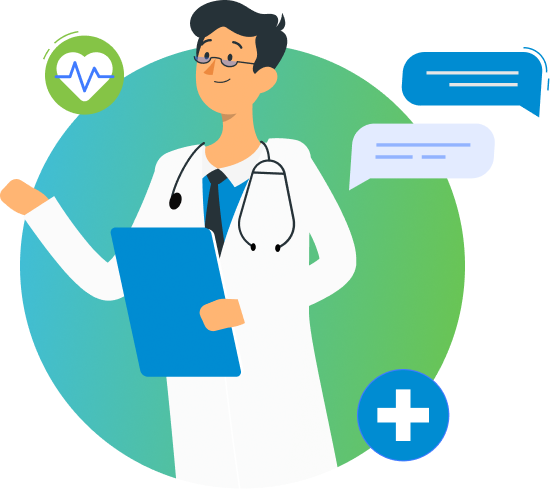 WellBrain knows everyone's pain is unique
Chronic pain is an individualized experience that has many different root causes. A short-term, acute injury may turn into a systemic and complex disease state, requiring different diagnostic approaches and management strategies.
Patients
WellBrain treats the "whole patient" when it comes to pain
Health practitioners
We work with multiple different specialities to support Behavioral Health Integration
WellBrain for Enterprise
Add a behavioral health component to your platform
Add Mindfulness content via Mobile application to your current offering
Full API Integration with development support
Add Virtual PT, Mindfulness and Behavioral Health to your platform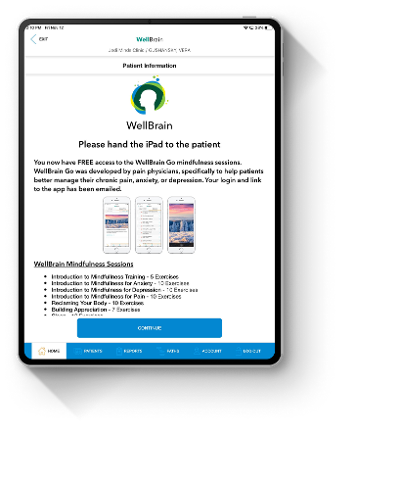 About Us
WellBrain is a Digital Chronic Pain and Behavioral Health Management platform that enables providers, and partners, to assess and manage patients using evidence-based tools and behavioral analytics optimizing non-opiate modalities.
Real-Time Insights Patient Outcomes
Physician Trackable Mindfulness
BHI - Behavioral Health Integration
Clinically-Proven, Clinically Validated Treatment Modalities